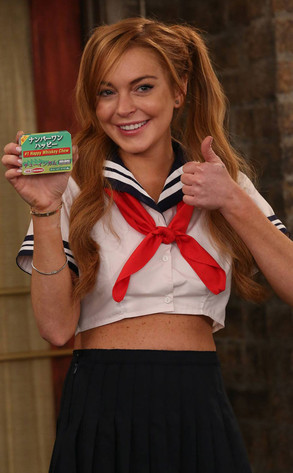 FOX
Hey, Lindsay Lohan and Charlie Sheen got together and made a TV show! What could possibly go wrong?
Oh right, pretty much everything. We heard about the off-screen drama of Lindsay's tardiness (she "held everyone hostage"), snafu with wardrobe (she left wearing bracelets from the set), etc., but was it all worth it?
Lohan's episode of Anger Management aired tonight on FX, and we are waiting with bated breath to hear what you guys thought of her guest starring role.