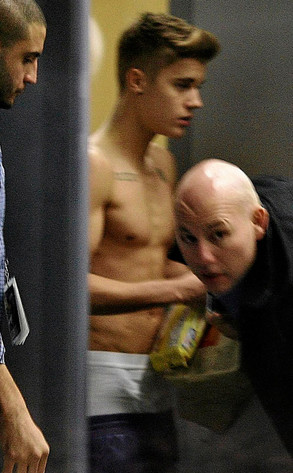 REUTERS/Tomasz Stanczak/Agencja Gazeta
Hey! Look, everybody! It's a half-naked Justin Bieber.
Yes, on Thursday, the 19-year-old pop star strolled through the airport in Lodz, Poland, shirtless. He also let his pants sag, revealing several inches of his white underwear. (Thank goodness they were clean.)
Earlier that night, the proud-of-his-body star performed a "CRAZY SHOW" and tweeted a special thanks to the Polish fans that came out to support him.