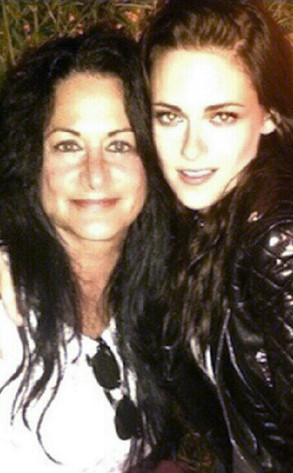 Courtesy of Instagram
Kristen Stewart may have dropped out of her mom Jules Stewart's directorial debut, K-11, but that doesn't mean she isn't in the film.
K.Stew makes a vocal cameo in the film about a businessman, Raymond Saxx (played by Goran Visnjic), who finds himselft thrown into the gay and transsexual unit of a Los Angeles jail after he's arrested for drug use.
"We had one role that we couldn't find the right voice for and it's Raymond's secretary," Jules told me at her Libertine Films production offices in L.A. "As he's on the telephone frantically trying to call outside, trying to get information, his secretary answers the phone and talks to him, and that, in fact, is Kristen. It was perfect, because she came in at the very last second and banged it out. It was perfect."