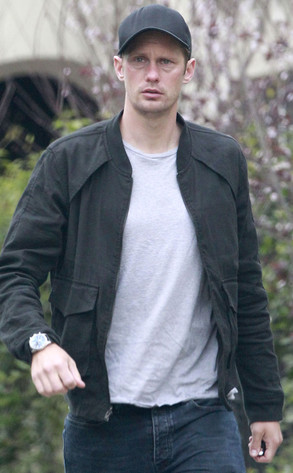 FAMEFLYNET PICTURES
Alexander Skarsgard looks a little a lot roughed up.
The True Blood hunk was photographed on Thursday with peculiar swelling under both of his eyes. The actor was getting gas in L.A when photographers caught a black eye—his right one—peaking from under his black cap.
While it looks like Skarsgard took a serious blow to his face, it's unclear if he got the shiner while filming or off-duty.