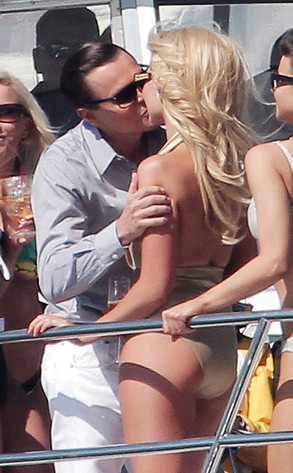 KVS/Gaz Shirley, PacificCoastNews.com
It's a tough job, but somebody's got to do it, right?
Enter Leonardo DiCaprio, who graciously offered to hang out with a boatload (literally!) of bikini-clad ladies in Los Angeles on Monday.
DiCaprio was reportedly working on a video shoot of some kind, but it's not exactly clear what it was for.