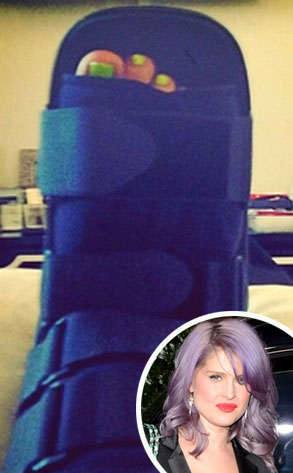 Twitter, Jason Merritt/Getty Images
S--t happens—just ask Kelly Osbourne!
The E! Fashion Police cohost was faced with a harrowing choice Wednesday when she lost her balance in a public restroom: fall face-first into the toilet, or risk bodily harm. Naturally, K chose the latter.
"Got my shoe stuck in a bathroom drain. I was faced w/ spraining my ankle or eating the toilet! Guess what I picked?" she tweeted, linking to a photo of her foot in a rehabilitating walking boot.