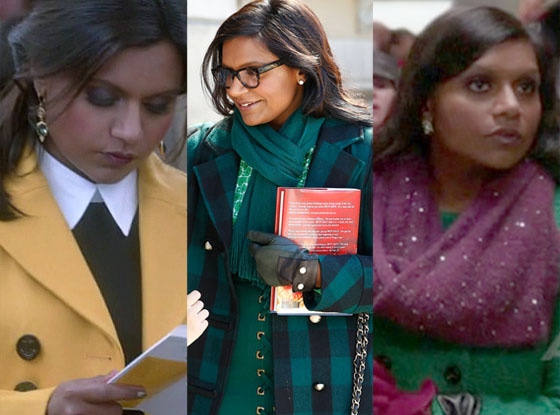 Fox; modcloth.com
Cold weather gotcha down?
Take a cue from Mindy Kaling's character on The Mindy Project and pop some vibrant color into your winter wardrobe!
A brilliant injection of stunning jewel tones in the middle of winter is sure to lift your spirits—and your style quotient, too!
In recent episodes, Dr. Lahiri wore a bold selection of vibrantly colored coats that proved to be warm, cozy and seriously cute. 
Turns out her adorably upbeat outwear is totally accessible too—on Modcloth.com!
Choose from her double-breasted mustard yellow peacoat, preppy plaid number or charming bell-shaped emerald green topper (with darling bow details), for a playful look that's perfectly wearable.
Best of all, these bright coats won't break your budget, ranging from $53 to $129.
Ah-mazing! Oh Mindy, we love you so!