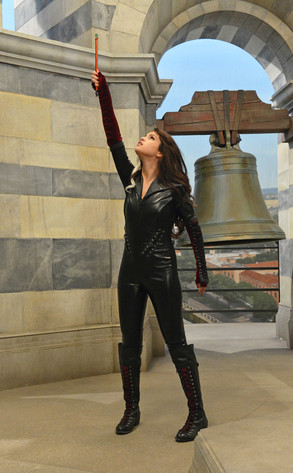 DISNEY CHANNEL/ERIC MCCANDLESS
Watch out, Catwoman, there's a new leather lady in town—and she's got a wand!
E! News received exclusive photos from the Disney Channel's Wizards of Waverly Place TV special, and it looks like Selena Gomez's character will be getting comfortable in some tight attire for The Wizards Return: Alex vs. Alex airing in March.
Dressed in an all-black, leather jumpsuit with knee-high boots, Alex (Gomez) reaches for the sky with her special wand and a look on her face that's either determination or desperation (we can't really tell from this angle).
Here's what's going down...