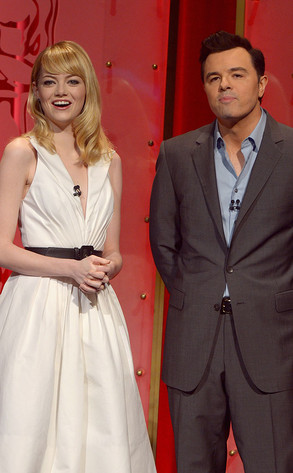 Kevin Winter/Getty Images
The Oscar nominations are in. And so, it would seem, are the critiques.
For everyone who may be missing the presence of Ricky Gervais this awards season, fear not: judging by his performance at this morning's open mic night Academy Award nominations, the Brit's polarizing comedic shoes are already on their way to being well and truly filled by Oscar host Seth MacFarlane.
While usually caffeine-fuelled, blurry-eyed and relatively subdued affairs (the Academy Award nominations are announced at 5:30 a.m., after all), this morning's take was something else. And what that was seems to be entirely dependent on who you ask.