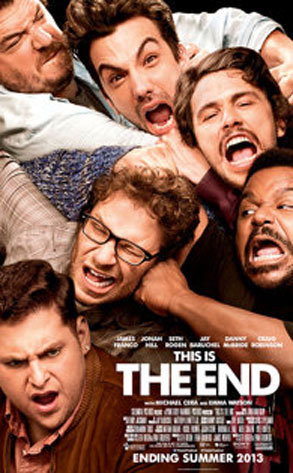 Check out the new poster for Seth Rogen's directorial debut, This Is the End.
Of course, given how the film features several famous folks, it's not surprising that they all appear to be fighting for a little face time here.
The movie finds such stars as James Franco, Jay Baruchel, Jonah Hill, Craig Robinson, Danny McBride and Rogen playing themselves alongside the likes of Michael Cera, Jason Segel, David Krumholtz, Emma Watson, Rihanna and Mindy Kaling.