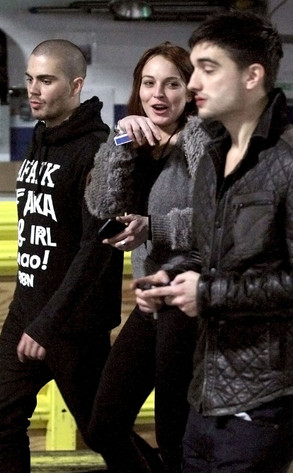 Marc Andrew Deley/FilmMagic
Lindsay Lohan is staying the course.
Not the behavioral one advised by the law, according to some, but most definitely the geographical one mapped out by The Wanted's tour manager.
Lohan will not be showing up for a court date Wednesday in Los Angeles pertaining to her summer car accident, instead opting to jet overseas with the five new men in her life, sources confirm to E! News.