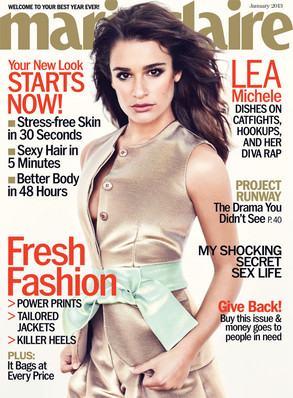 Marie Claire
Lea Michele isn't one to hold back.
Speaking in Marie Claire's January issue, the Glee star opened up about her relationship with Cory Monteith and her alleged "feud" with Kate Hudson.
"I don't even remember a time when he wasn't my boyfriend," she said of Monteith. "No one knows me better than Cory. No one knows what it's been like to go through this more than he does…He makes me feel like I can do anything."