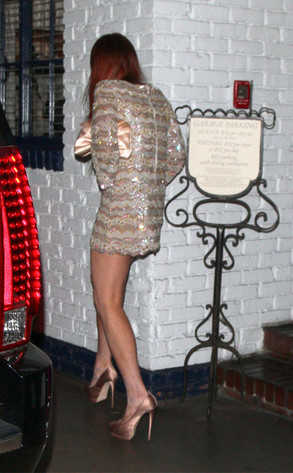 David Tonnessen, PacificCoastNews.com
Looks like Lindsay Lohan may have finally coughed up the cash for 49 packs (that's 686 dollars worth) of Chateau Marmont cigarettes.
The 26-year-old star was reportedly banned from the famed Hollywood hotspot after allegedly failing to pay a bill totaling more than $46,000. Lindsay was staying at the hotel while she filmed her Lifetime TV movie, Liz & Dick.
TMZ obtained the initial expense report as well as the letter documenting the actress' ban, in which she was deemed persona non grata for her outstanding bills.