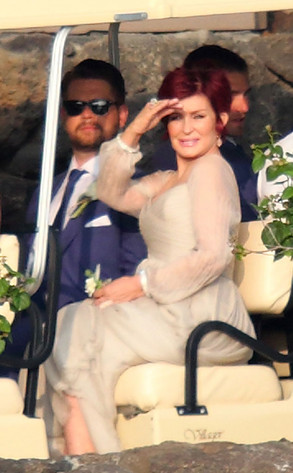 Splash News
Jack Osbourne and Lisa Stelly are husband and wife!
The proud parents of 5-month-old Pearl tied the knot Sunday in Hawaii in front of family and friends, who had been sworn to secrecy to keep the couple's big day private, E! News has confirmed.
And to think, Jack tried to throw us off the scent, tweeting on Friday, "I love how going to Hawaii with my mum for her 60th has turned into my wedding. Hahaha people are funny."