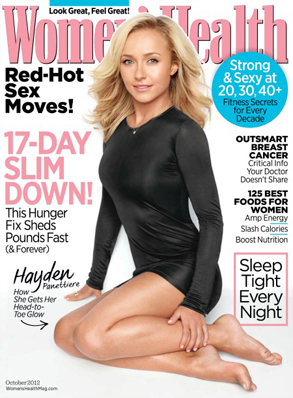 Womens Health
Hayden Panettiere is absolutely adorable, but even she has struggled with her self image.
In an interview with Women's Health, the 23-year-old Nashville star opens up about being "mortified" when a magazine published a picture of her backside in jean shorts with the word "cellulite."
"It gave me such body dysmorphia for so long," she says, referring to a body-image syndrome involving negative self-image. "But I remember reminding myself that beauty is an opinion, not a fact. And it has always made me feel better."