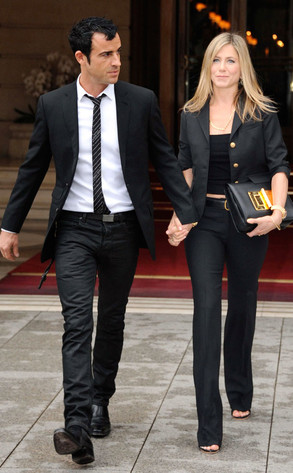 Abaca/AKM-GSI
Father may know best. But that doesn't mean he always knows first.
That's the claim that swept the Internet in the hours after Jennifer Aniston confirmed her engagement to boyfriend Justin Theroux, after a website contacted father of the bride-to-be John Aniston Sunday night for a response to the happy news, only to be met with confusion from the actor and a statement claiming that was the first he'd heard of the betrothal news.
Well, the Department of Don't Believe Everything You Read has a new branch: Turns out, you shouldn't believe everything you hear, either.