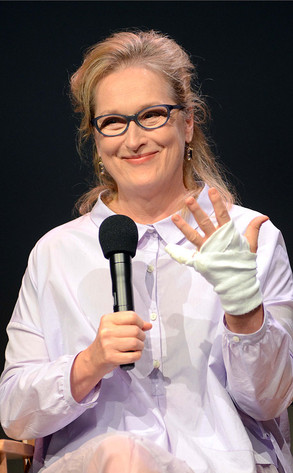 Derek Storm / Splash News
Looks like the Iron Lady ain't so invincible after all!
Proving to us mere mortals that this indefatigable, incomparable, indomitable screen legend is, indeed, still human, Meryl Streep showed up to promote her new film Monday with a conspicuous bandage wrapped around her left hand.
The star popped up in downtown New York City to stump for the dramedy Hope Springs, which costars Tommy Lee Jones and Steve Carell.
So what gives?