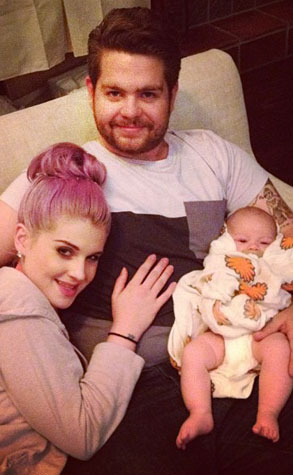 Instagram
If three's a crowd, then this is the most adorable assemblage to ever hit the 'net.
Proud new auntie Kelly Osbourne shared a photo on her Twitter page last night that seems destined to send us all into the weekend with a good dose of cute overload, as she posed lovingly alongside her brother Jack Osbourne and his two-month-old baby girl, Pearl.
"Best family night ever!" she tweeted. "Nothing like a hug my little brother @mrjacko!"
Aw! The quality time (and embraces) are no doubt welcome at the moment, as Jack revealed this week that he was recently diagnosed with MS.
We're all pulling for you, Jack!