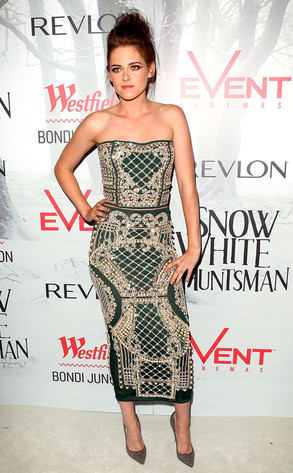 Marianna Massey/Getty Images
Kristen Stewart is perfection.
But wait, you already knew that, right? She's dating Robert Pattinson, is the face behind one of H'Wood's most successful franchises and according to the latest news, she's the highest paid actress in Tinsel Town—raking in a casual $34.5 mil last year.
And if that doesn't make you jealous enough, then feast your eyes on her latest ensemble for her SWATH tour de couture.
Seriously, could this be her best look yet?!