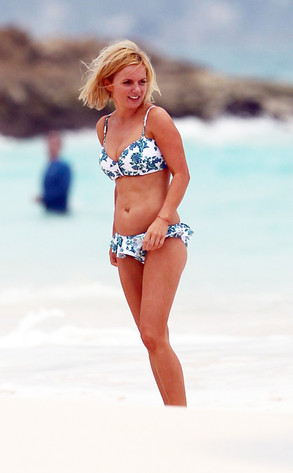 WENN.com
It remains to be seen if the Spice Girls will ever actually reunite.
So, what better way to pass the time until a decision is made than to hit the beach in Bermuda, right?
That's just what Geri Halliwell opted to do over the weekend as she enjoyed a little sand and surf with her 6-year-old daughter, Bluebell Madonna.