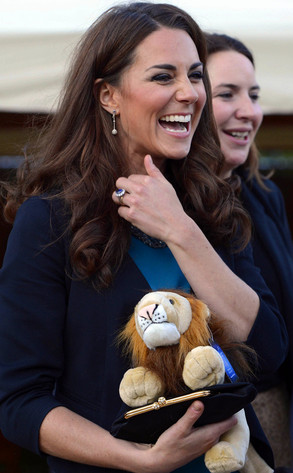 Rebecca Naden - WPA Pool/Getty Images
While Kate Middleton continues to stay mum on baby bump rumors (not even this could make those go away), one thing's for sure: the Duchess of Cambridge loves the kiddies.
The fashionable royal met up with 150 children Friday for a charitable production of C.S. Lewis' The Lion, the Witch and the Wardrobe by Threesixty Entertainment on the grounds of Kensington Gardens in London Friday, according to People.
And in true royal fashion, Middleton looked fantastic doing so.