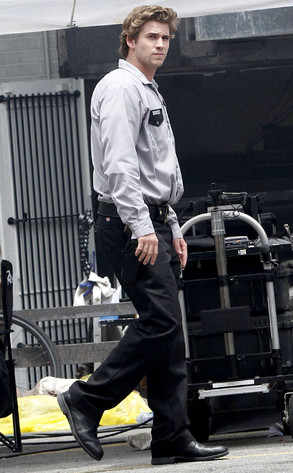 Katryna/FameFlynet Pictures
Newly engaged hottie Liam Hemsworth can add both fiancé and cop to his résumé.
The 22-year-old hunk was spotted on the New Orleans set of his new film Empire State Tuesday afternoon wearing a badge and a police-officer belt.
No word whether his on-duty uniform includes a bulletproof vest. Although he might not need it anytime soon.
Miley Cyrus' father Billy Ray Cyrus and family friend Bret Michaels have already sent the young lovebirds their blessings.