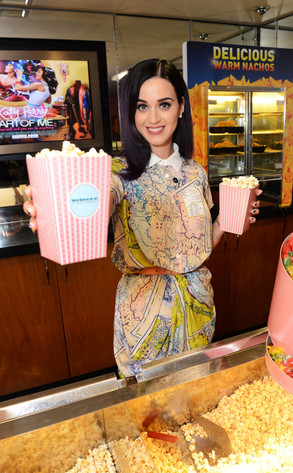 Dave J. Hogan / Getty Images for Paramount Pictures International
That is one hot concession-stand worker—wait a second!
Being all slick and sly (but in a good way, of course) Katy Perry surprised her London fans at a secret screening of her documentary Part of Me by showing up behind the counter at the concession stands.
Popcorn, anyone?