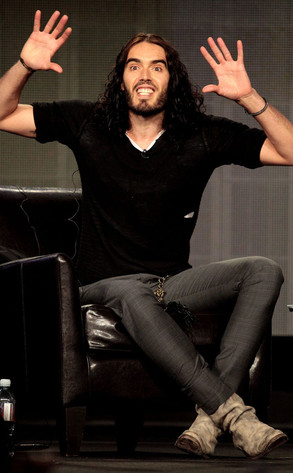 Frederick M. Brown/Getty Images
What's more important than Queen Elizabeth II's Jubilee and the day Buddha achieved enlightenment?
Well, Russell Brand's birthday, of course. The English comedian, actor, author, singer and recent MTV Movie Movie Awards host tweeted this antagonistic question earlier today saying, "Enjoy #jubilee2012 but it is my actual birthday AND the day that Buddha achieved enlightenment—but which is the most important?"
Clearly, we can infer an answer. Brand celebrates 37 years of gracing fans with comedy, complexity and just plain absurdity. Although the star won't be sharing his special day with former wife and singer Katy Perry, he does share a birthday with megastar actress Angelina Jolie, who also turns 37 today.