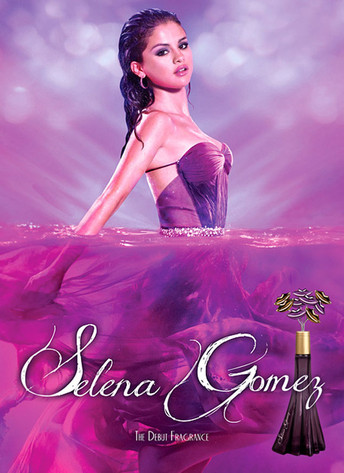 Selena Gomez is diving into the world of celebrity fragrances.
The new ad for the starlet's debut perfume (aptly named Selena Gomez) finds Justin Bieber's better half opting for the wet look as she submerses herself in a tank full of water wearing an elegant purple strapless dress.
So what made the 19-year-old decide to come out with her own perfume?