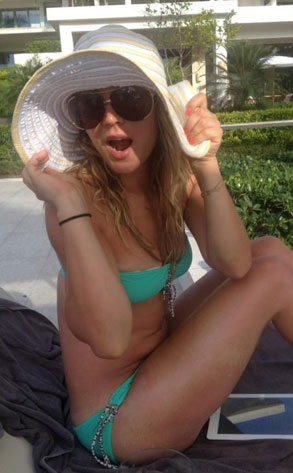 You might say we're cuckoo for Kaley Cuoco.

The Big Bang Theory star is happily showing off her, well, bangin' bod as she vacays down in the Caribbean.
"Having the best time @ViceroyAI," the 26-year-old actress tweeted, along with a photo of herself lounging around the Anguilla luxury resort.
But the blond beauty, decked out in a sexy turquoise two-piece, oversized hat and cool pair of shades, certainly didn't limit her sun-worshipping to just the pool area...