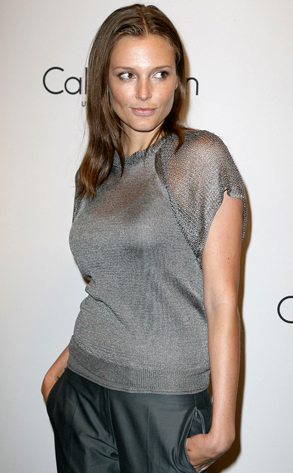 John Parra/WireImage.com
Supermodel Bridget Hall is dealing with an ugly situation: she reportedly has a stalker.
According to court documents obtained by E! News, the 34-year-old former Sports Illustrated beauty told East Hampton, N.Y., police on March 28 that from August 2011 to March 2012 she received unwanted correspondence from someone she doesn't know.
In an incident report, police logged various letters, cards and a book sent from Amazon.com as evidence of aggravated harassment.