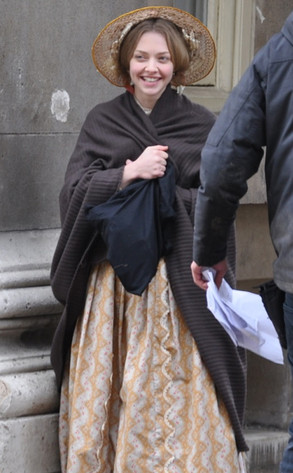 snitcherdesk.com / Splash News
Amanda Seyfried is looking pretty homely these days. But not to worry guys, it's just for authenticity's sake.
The 26-year-old actress has swapped her signature blonde locks for a plainer hairstyle while donning a brown shawl and hat appropriate to the miserable times her 19th-century character is living in.
Of course, she plays Cosette, the adopted daughter of Hugh Jackman's Jean Valjean, the fugitive hero at the center of the big-screen version of the hit Broadway musical Les Misérables, which is now filming in France under the direction of The King's Speech helmer Tom Hooper.