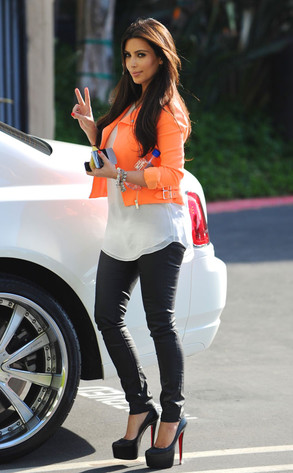 NPG.com
Kim Kardashian has already achieved global domination. So why wouldn't she want to make her powers official and try her hand at governing a city?
Earlier this week, Kim made headlines when she seemingly casually referenced plans to pursue a mayoral run for the city of Glendale, telling her sister Khloé Kardashian Odom in a clip from Khloé and Lamar that she'd decided to throw her hat into the political arena and had every intention of being in office in five years' time.
Hey, stranger things have happened. Plus, she's already scored her first endorsement in the form of a Glendale city councilman. And as if that weren't enough of a boon, we suspect a certain good friend of the reality star's wouldn't be averse to giving a pointer or two on how to, well, run that town.
But was Kim really serious?