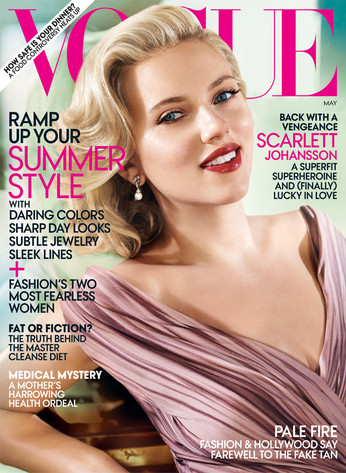 Mario Testino/VOGUE
No surprise, Scarlett Johansson looked fierce at The Avengers premiere last night, and the gal surely left geeks' heads spinning when she revealed she wears "not much" under that skintight bodysuit.
And while ScarJo certainly appears über-comfortable with her bod, it was just six months ago when Ms. Jo's, um, assets became privy to the public in a much-buzzed-about nude-photo hacking scandal. Add that to her divorce from Ryan Reynolds and subsequent rebound with Sean Penn and you've got a whole lotta controversy surrounding the blond bombshell.
So what did the usually tight-lipped sex symbol have to say about the scandal? And what did she reveal about her divorce from Ry in the May issue of Vogue?