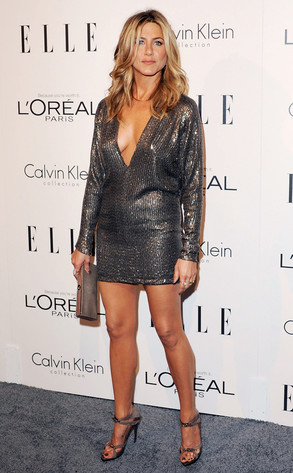 Jon Kopaloff/FilmMagic
Wait a second, did one of our favorite Hollywood couples split?! And now Jennifer Aniston is with Jason Sudeikis?!
Heck no, guys. Heck. No.
We're talking movies here, people. It looks like Aniston's in talks for two projects that will have her working with beau Justin Theroux again and (for the third time) her former costar Sudeikis.
And she plays a hooker!