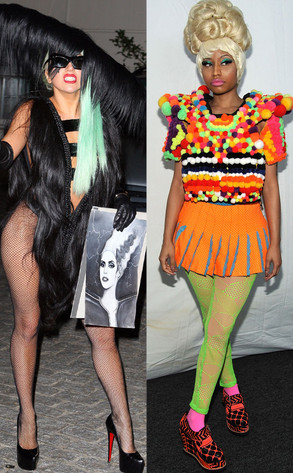 Gotcha Images / Splash News; Mike Coppola/Getty Images
Don't call her Gaga Reloaded.
Nicki Minaj, whose performance at the Grammys this year was meant to shock and get people talking (let's see, where have we seen that before...), didn't appear to take kindly during her sit-down with Nightline to questions about the inevitable comparisons made between her and Lady Gaga.
At least, the interviewer certainly seemed to think the comparison was inevitable.