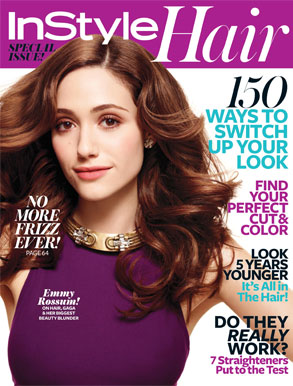 Instyle.com
Well, file these two under unlikely showbiz pals.
While chatting with InStyle Hair (yes, it's a thing) this month, Emmy Rossum revealed that she and her boyfriend recently went out on a double date with none other than...Lady Gaga?!
Somehow dinner and a movie don't quite seem like enough. So, pray tell, what does one do while double dating with such a superstar?