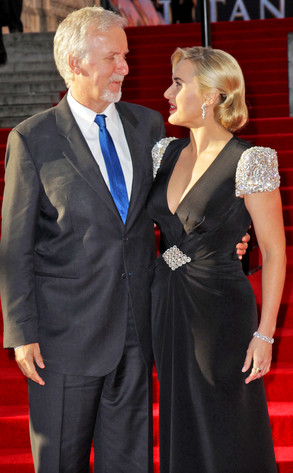 Dave Hogan/Getty Images
Ready or not, it's time to go back to Titanic.
The stars of the 1997 blockbuster were in London last night for the world premiere of Titanic 3-D, director James Cameron's technologically enhanced version of his record-breaking, 11-time Academy Award-winning masterpiece. (Not coincidentally at all, next month will mark the 100th anniversary of the real sinking of the RMS Titanic in the Atlantic Ocean on its way from England to New York City.)
So, Tuesday's premiere at Royal Albert Hall was kind of a big deal. But not big enough a deal for Leonardo DiCaprio? The heartthrob of the high seas was conspicuously absent as costars Kate Winslet, Billy Zane, Frances Fisher and Bill Paxton walked the red carpet.
Where was the King of the World last night?!