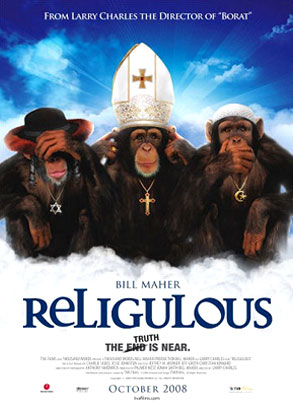 Lionsgate
Bill Maher isn't monkeying around when it comes to politically incorrect humor, or his favorite subject—the Almighty.
His new documentary, Religulous, which had its world premiere Saturday night at the Toronto Film Festival, is predictably making waves for its satirical musings on the world's three main religions.
And then there's the poster.
The one-sheet, which will adorn theaters outside the U.S., shows a trio of chimps dressed as a rabbi, the pope and an Islamic cleric.