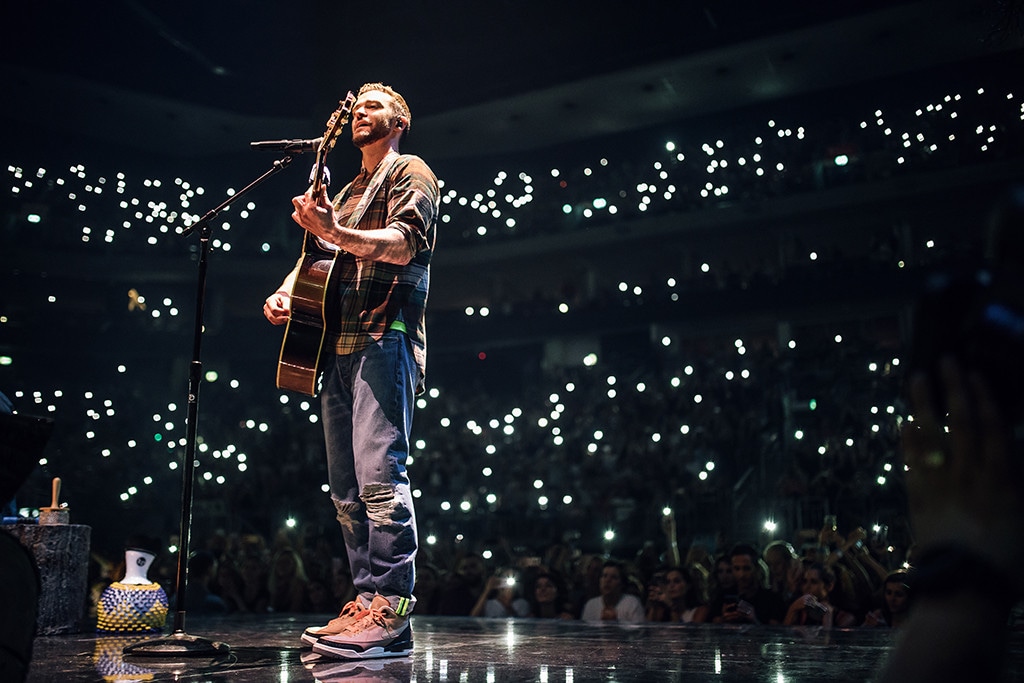 Mark Nguyen/Live Nation
Have you seen the photo of Jimmy Fallon copping a feel of Justin Timberlake's nether regions?
The late-night talk-show host is on the cover of GQ magazine hugging J.T. from behind with his right hand spread over the singer-actor's SexyBack bits. (Timberlake's hands are behind him so it's anybody's guess what he may or may not have been reaching for.)
Despite the man-on-man photo shoot...
Fallon insists they didn't touch uglies. "There's no actual contact—no physical contact," Fallon told me at last night's GQ Men of the Year party.
"It's like one of those round machines at Sharper Image where lightening shoots out and up to your hands. There was no actual contact, but there was electricity."
They didn't plan on posing so close. "Anytime you get to shoot with Justin Timberlake, it's going to be fun," Fallon gushed. "He's full of energy. It's actually the best photo shoot I've ever done."
Fallon also insists he never expected to be one of the magazine's Men of the Year.
"It's the craziest thing," he said. "Twenty people call and you're on a conference call and I'm like, 'Is my career over? Is there a scandal? Am I having a baby?' But they go, 'GQ wants you as a man of the year. As a comedian you don't think about these things. You don't have that kind of goal."
He probably also never thought he'd come close to going to third base with Justin Timberlake.