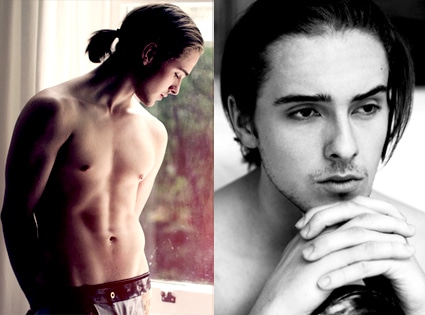 Courtney of Harry Crowder Photography
Well, hello there.
The barely legal, beautiful specimen you see before your eyes is the younger brother of one of Hollywood's rising stars, who got a head start into fame from starring in a very popular movie franchise. 
When she's not acting on the big screen, the young celeb is modeling alongside her handsome sibling in ad campaigns for Burberry.
Dying to know who this is? Read on and find out...
Meet Alex Watson, Hermoine Emma Watson's li'l bro.
Now that we said it, can't you see a slight resemblance in the face?
Alex got into the spotlight once he started modeling for Burberry's Spring 2010 campaign with Emma. He had also modeled for Silhouette, an international frame manufacturer, where he launched their Titan Minimal Art eyewear campaign.
Hot and nerdy?! Yes, please!
In an interview with the Independent, Alex was asked what he would do if he were Prime Minister for a day, in which he responds, "I'd probably change the education system a bit. I think we're over-examined and we're just regurgitating the stuff we learn," and that if the philosophy major could meet anyone from history, it would be Socrates.
Are you swooning, yet?