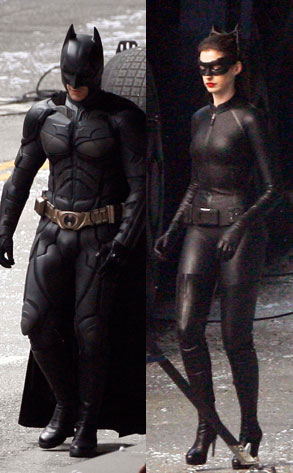 PhamousFotos / Splash News
Batman and Catwoman are facing off on the streets.
It's not much to go on, but when it comes to the highly anticipated Christopher Nolan flick The Dark Knight Rises, we'll take anything we can get our greedy little hands on. Including shots of Christian Bale and Anne Hathaway in their full Batman and Catwoman costumes!