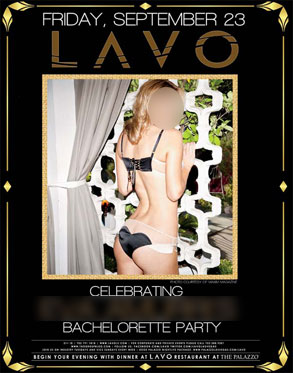 Would you expect anything less for Sin City? Well, when it comes to clothing, yes.
This sexy kitten, who is the daughter of one very famous actress (and resembles her mother quite a bit), is getting ready for a wild weekend in Vegas for her bachelorette party.
She's promoting the big bash, which will be held at restaurant and nightclub Lavo in the Palazzo, by showing off her backside in some sexy lingerie.
So whose daughter is ready to live up her last night as a single woman?