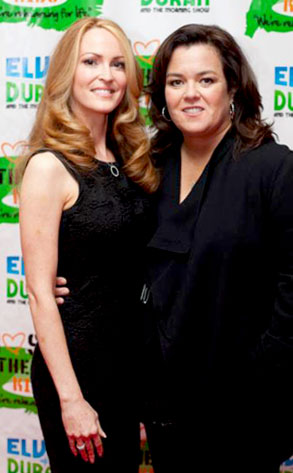 Courtesy of Rosalie O'Connor
Now that estrogen injections have mellowed her out and she's not as angry as she used to be, as she recently told O, it looks like Rosie O'Donnell has found love again.
The former Queen of Nice stepped out with her new girlfriend, Michelle Rounds, on Monday night at O'Donnell's annual Rosie Theater Kids Gala in New York City.
So how'd these two peas in a pod meet?