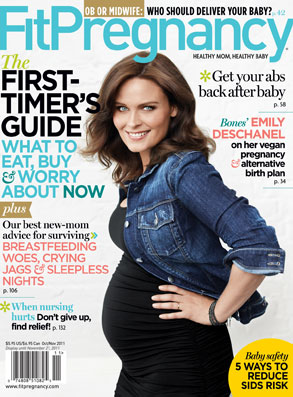 Fit Pregnancy
Make no bones about it, Emily Deschanel is truly enjoying this whole baby bumpin' thing.
"I really like being pregnant," the actress says in the new issue of Fit Pregnancy. "I'm in awe of the process and the science. And seeing my belly move is pretty amazing; it's like in the movie Alien."
Deschanel, who announced in March that she and her husband David Hornsby (It's Always Sunny in Philadelphia) are expecting their first child together, is due this fall.
Here's hoping the delivery goes a lot smoother than this.