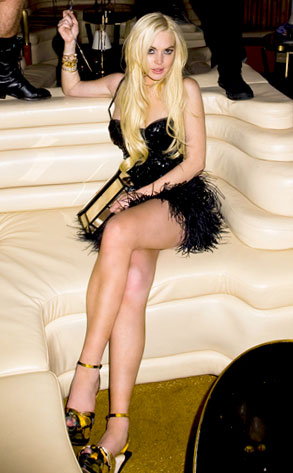 JUSTIN CAMPBELL/startraksphoto.com
Fashion Week is over, but Lindsay Lohan's party train rolls on!
On Wednesday, the actress hosted Lovecat magazine's bash at Le Bain and bounced back and forth between that and the V Magazine one next door at the Boom Boom Room. She reportedly even threw a glass at a photographer who tried to snap her pic. Classy!
Then on Thursday, she made a very brief appearance at the after party for Marc Jacobs' runway show (speculation inevitably followed that she was bounced from the hotspot).
But bad press never stops Lindsay's social schedule. And later that night, she was back on the party scene, throwing yet another soiree...