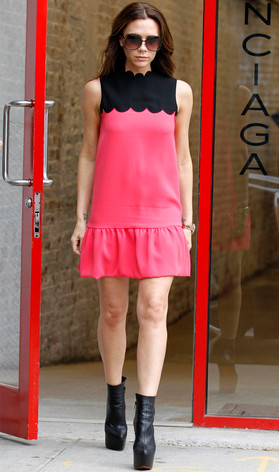 PacificCoastNews.com
Victoria Beckham was all business, no baby fat, when she presented at New York's Fashion Week—a fact that didn't escape Joan Rivers' discriminating eye.
"She had the baby nine weeks ago and has already lost all the weight. You know how she did it? She farted twice," quipped the Fashion Police host.
And that's not all. The hostess with the mostest talks tampons, big butts, busty broads and more!
So click in and get all of Joan's jokes that didn't make it on air in our sassy sartorial photo gallery.