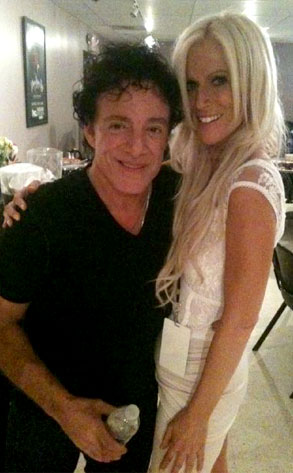 Twitter
So, the good news is, Michaele Salahi was not kidnapped. But every silver lining has a complementary dark cloud, and Tareq Salahi's made itself known last night: his wife hadn't been abducted, she simply left him for another man.
Journey guitarist Neal Schon, as it turns out.
And just when you thought this story couldn't get any weirder, here it comes: despite the public, massive betrayal (and lack of indication that Michaele has any intention of returning to him) Tareq isn't interested in getting divorced.
Don't stop believing, indeed.