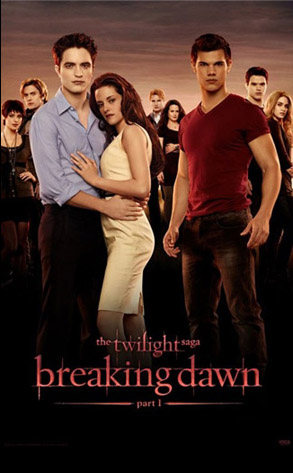 Summit Entertainment
We all died (almost) when we saw that Breaking Dawn trailer yesterday, as we finally got more of a glimpse of all the delish Twilight scenes that are about to go down.
But what we can't decide on is which scene we are most excited for, and although Fandango sent out cordial invitations and polled its B.D. future attendees, we know you Twi-hards always want the last word.
So we turn to you, trusted Twi-perts, to give us the deets on the most anticipated movie of the season.