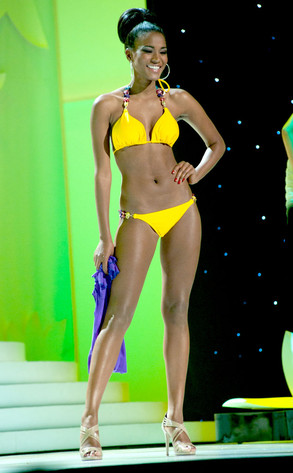 Patrick Prather/Miss Universe
With the summer unofficially over, we were starting to mourn the rapid loss of hot babes on the beach in bikinis.
But then we realized last night, wait, who needs the sand and surf when there's plenty of skin right on our very own TVs?
We're referring, naturally, to the 60th Annual Miss Universe Pageant, which was broadcast on Monday from São Paulo, Brazil, and featured plenty of scantily clad women in skimpy swimwear.
Of course, the one that definitely caught our eye—and, obviously, everybody else's—was lovely Leila Lopes from Angola, who ultimately sashayed off with the crown.
But, as you peruse our gorgeous new gallery of the top 16 ladies, we think you'll agree that all these women are winners!
And so are you.