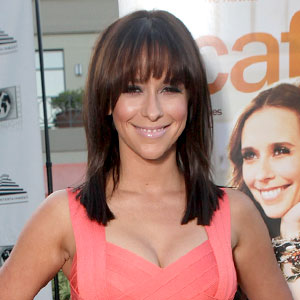 Todd Williamson/WireImage
New Bachelor star Ben Flajnik is winning over hearts.
Including that of Jennifer Love Hewitt, who already publicly declared her support for the reality star when he was dumped by Ashley Hebert on the Bachelorette.
So what did she have to say about it this morning when we caught up with her at the Project Runway show at Fashion Week?
First of all, the Ghost Whisperer star denied rumors that she'd made out with Ben on a date recently.
"No, no," J.Love said, but she told us that she will definitely be tuning in for his season.
"I'm super excited he's the Bachelor—best of luck to him," she told us.
Jennifer also admits another guilty pleasure is Project Runway, natch, where she was rocking a skintight Hervé Léger bandage dress front row seat for the taping.
"I love the show, I think it's really fun," she dished to us. "I love seeing all the designers get the chances that they do."
The former Party of Five actress told us she also has a thing for the show's mentor, Tim Gunn, and his notorious "make it work" attitude.
"I have a little bit of a crush on [him]," she admitted. "I think he's so fun, he's so adorable and he just always looks so dapper, and I just heart him."
Jennifer quickly added, "I love Heidi [Klum], too."
Of course she does. Or else it's auf wiedersehen from that front-row seat.