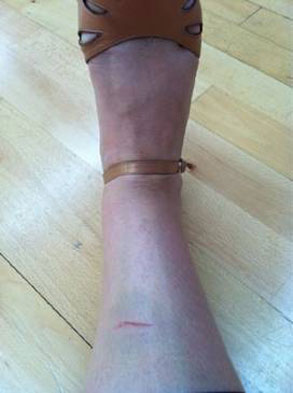 Twitter
OK, so maybe the word injury is a little strong. After all, it could certainly be worse.
But that was the word jokingly used by one Dancing With the Stars contestant this morning when she posted a pic of her leg that appears to be marred with an oh-so-slight cut.
"Look, my first injury," she tweeted. "Don't ask how it happened."
Well, who should we direct our concerns to then?