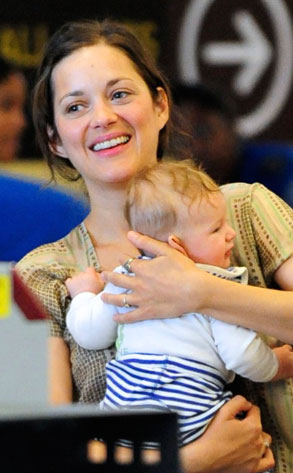 NATIONAL PHOTO GROUP
No, this isn't a dream.
That really is Inception star Marion Cotillard's adorable newborn baby boy, Marcel, who joined his Mommy at LAX as the two prepared to take off for a trip to New York City on Tuesday.
The Oscar winner will be in town for the U.S. premiere of her new movie Contagion, which hits theaters this Friday.
And, from the looks of things here, it's probably safe to say the actress won't have any problem spending the rest of her time in the Big Apple with the, well, apple of her eye.