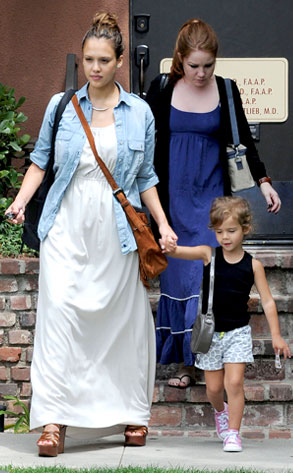 GSI Media
Pregnancy? What pregnancy?
It's only been two weeks (yes, two weeks!) since Jessica Alba gave birth to her second child, Haven, but you'd never know it looking at the stunning star as she made her way around L.A. this weekend with her oldest daughter, Honor.
Then again, it seems like the now mother of two has had plenty to keep her active lately.